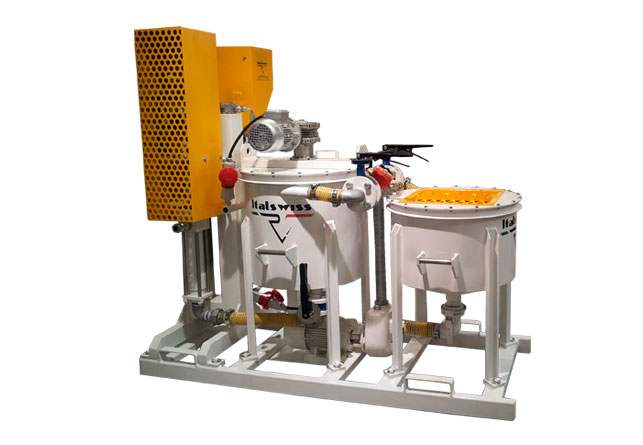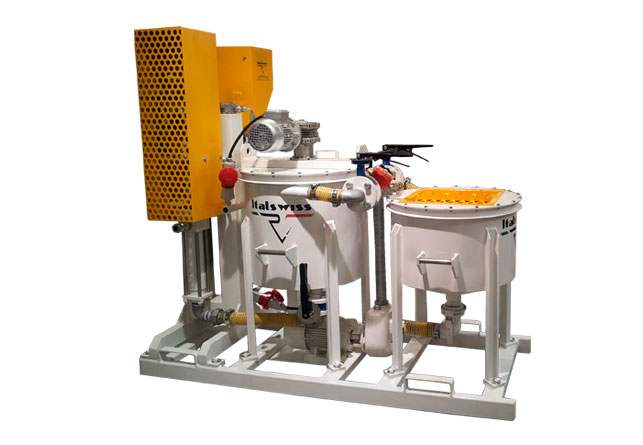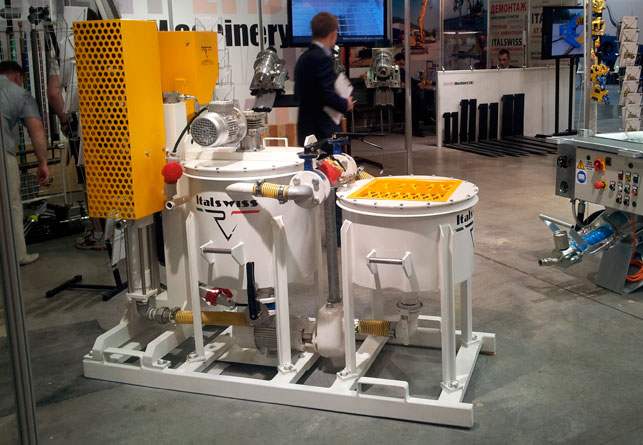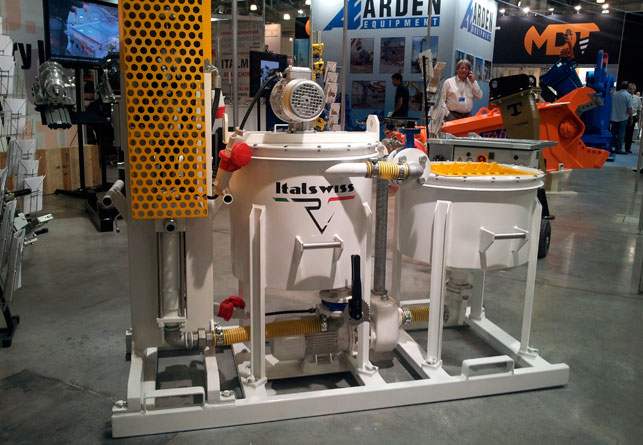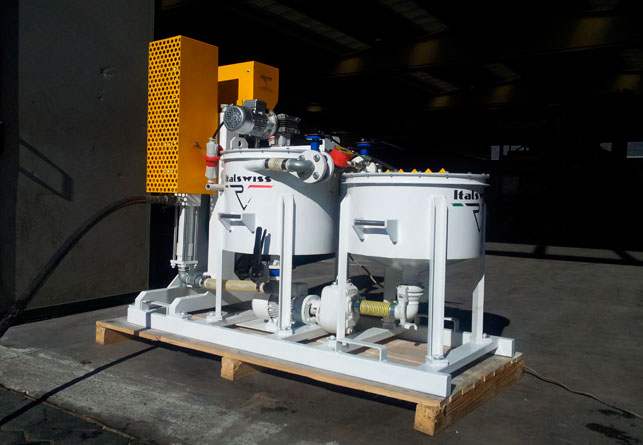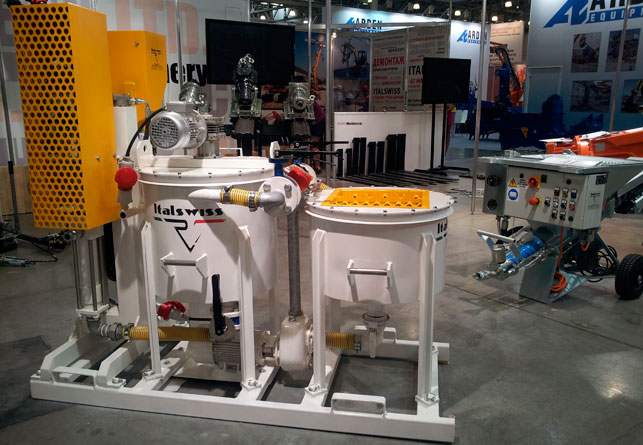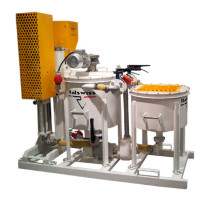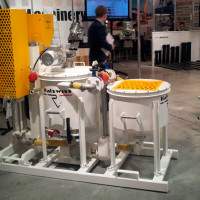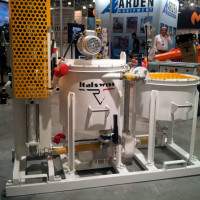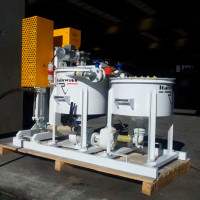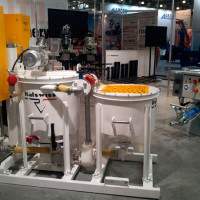 Compact mixing and grouting unit.
The high shear mixer creates a cement mix, transferred to the agitator which keeps it in suspension. Then the cement mix is transferred to a double effect piston pump.
Th grouting unit is recommended for bentonite muds and mixes injection for: micropiles, PVC tubes, self-drilling anchors and geothermal wells.