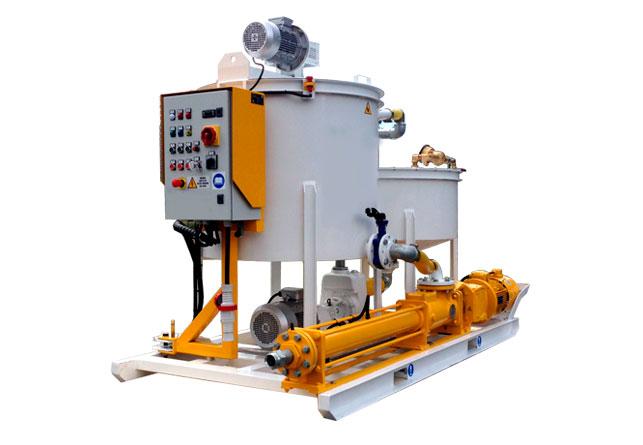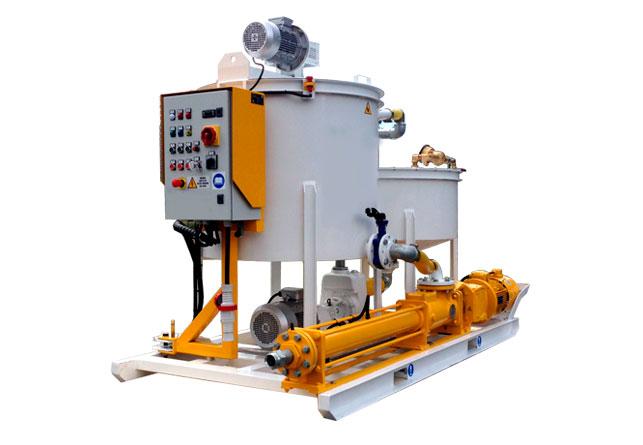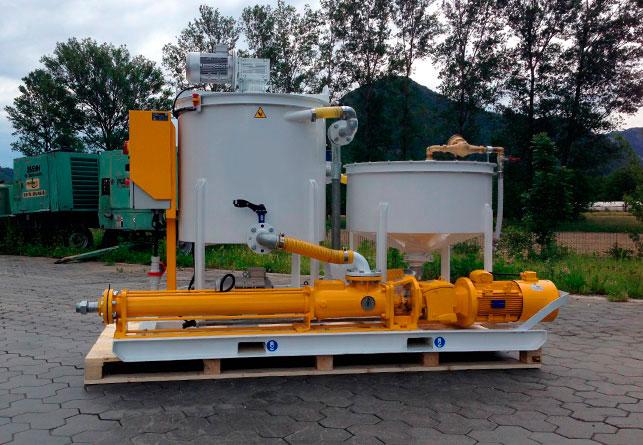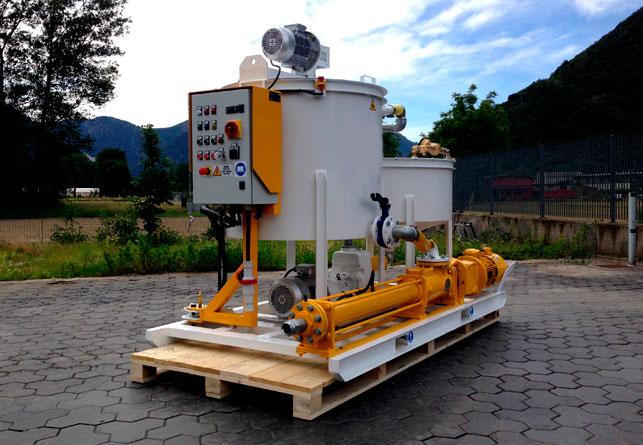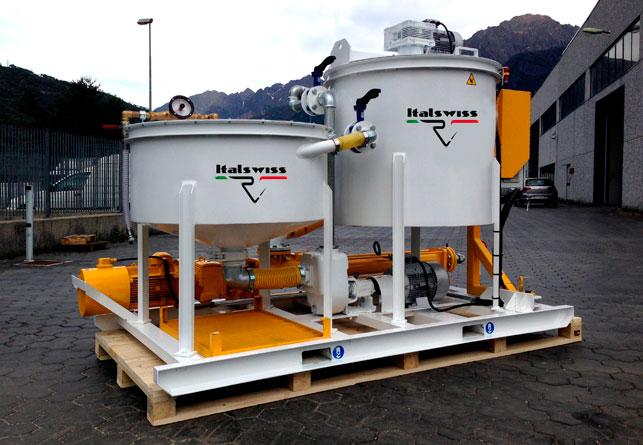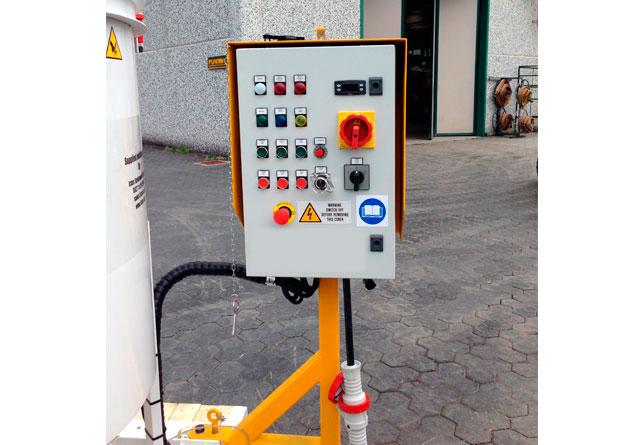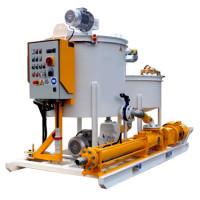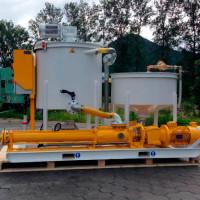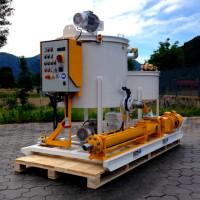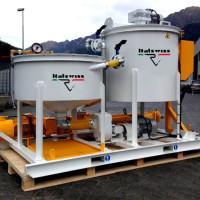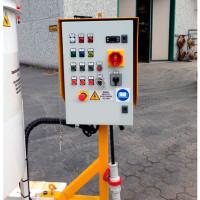 Minigrout II S should be used with fluid mixtures such as mortar, bentonite, additives and concrete aggregate with a 4 mm maximum grain size.
The screw pump ensures the constant flow of 10 m3 /h and arrives up to max. pressure of 25 bar. It is possible to adjust flow thanks to the potentiometer.
The rotating support of the control panel makes the work of the operator easier.