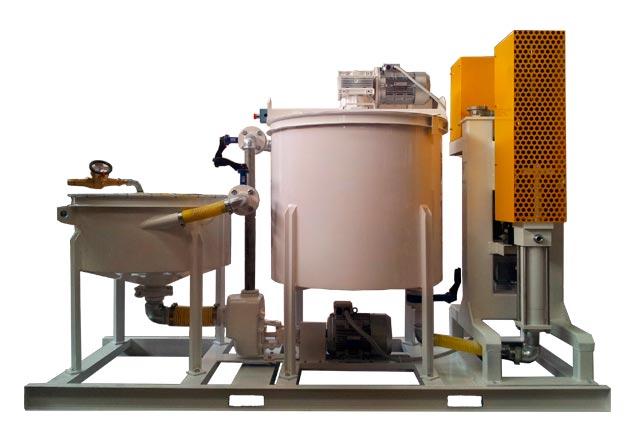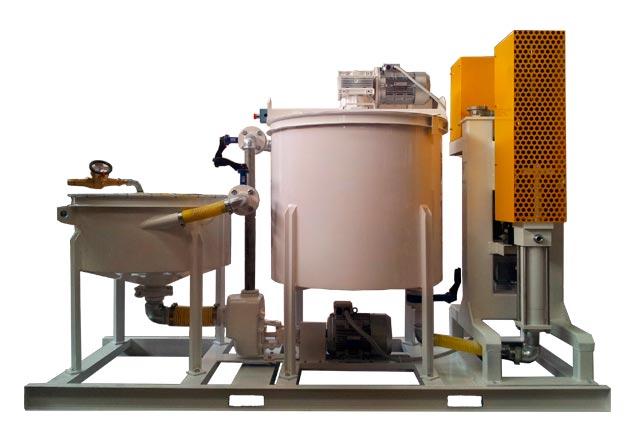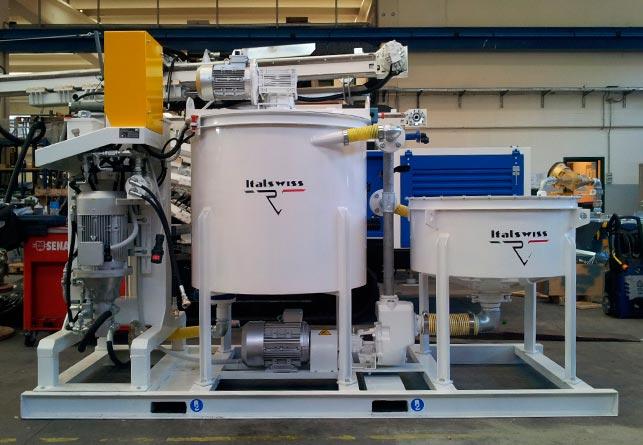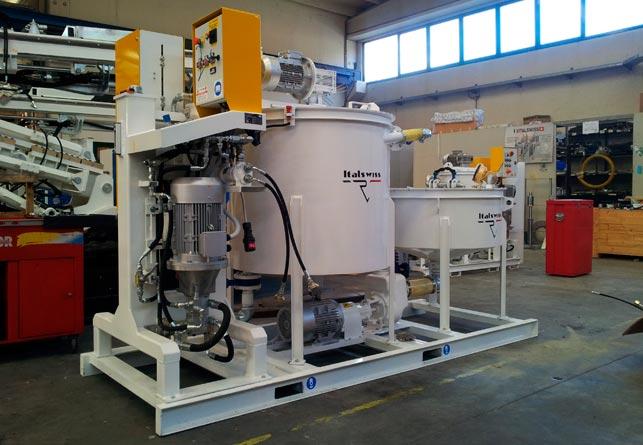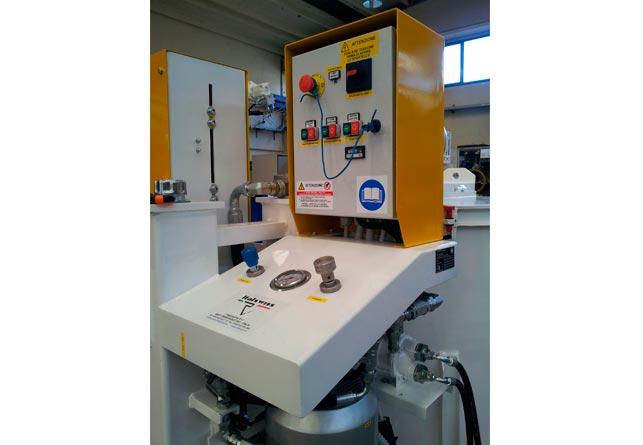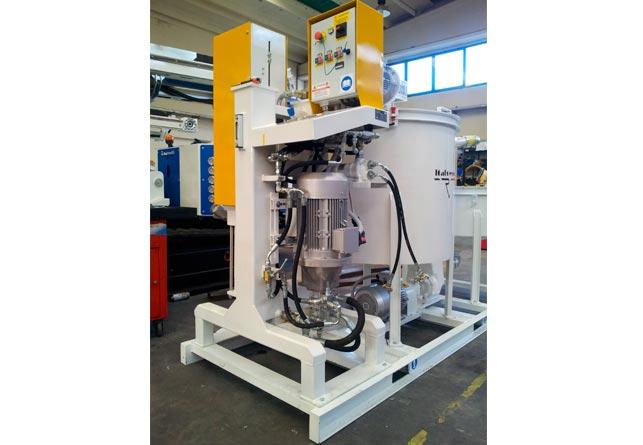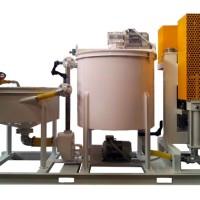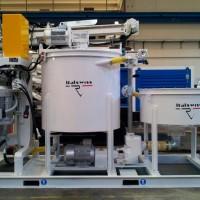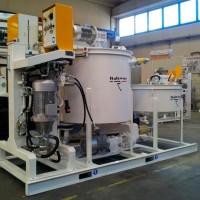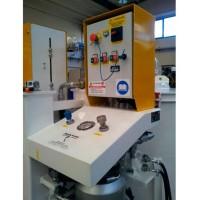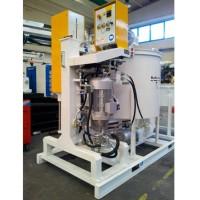 This big dimensions mixing and grouting units provides a production of 5 m3/h of mixture and injection flow rate up to 105 l/min. Minigrout II and II Plus can be operated in high and low pressure setting.
The high shear mixer creates a cement mix, transferred to the agitator which keeps it in suspension. Then the cement mix is transferred to a double effect piston pump.
The grouting unit is recommended for bentonite muds and mixes injection for: micropiles, PVC tubes, self-drilling anchors and geothermal wells.
An hydraulic driven version "Minigrout II Diesel" can be provided.
High shear mixer:
Capacity: 250 l – motor 7,5 kW – production 5 m3/h
Agitator:
Capacity 500 l – motor 3 kW
Minigrout II Grout pump:
Low pressure: Qmax: 75 l/min; Pmax: 50 bar;
High pressure: Qmax: 37 l/min; Pmax: 100 bar;
Minigrout II Plus Grout pump:
Low pressure: Qmax: 105 l/min; Pmax 50 bar;
High pressure: Qmax 43 l/min; Pmax 100 bar;