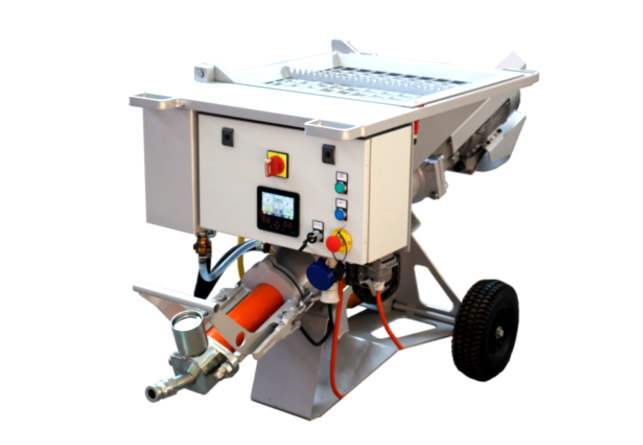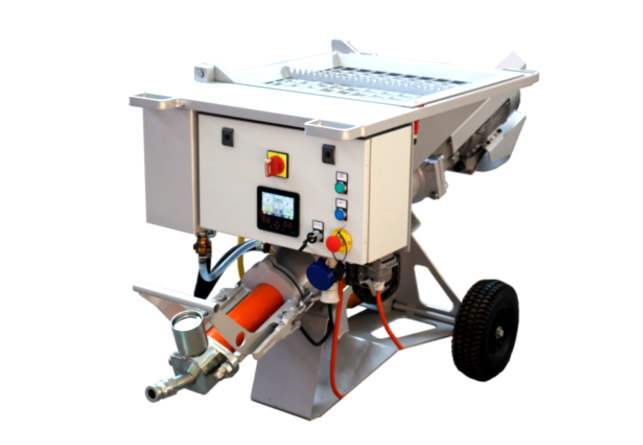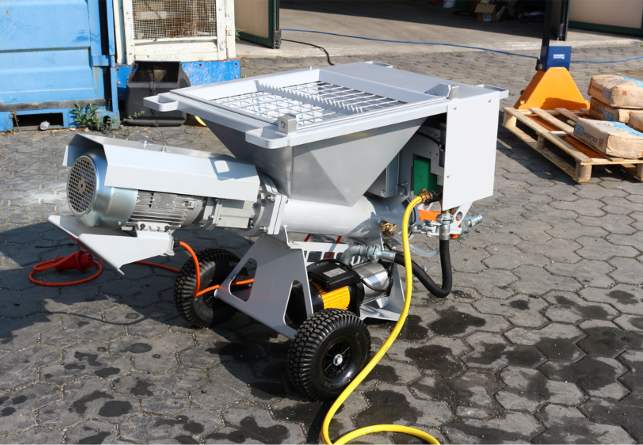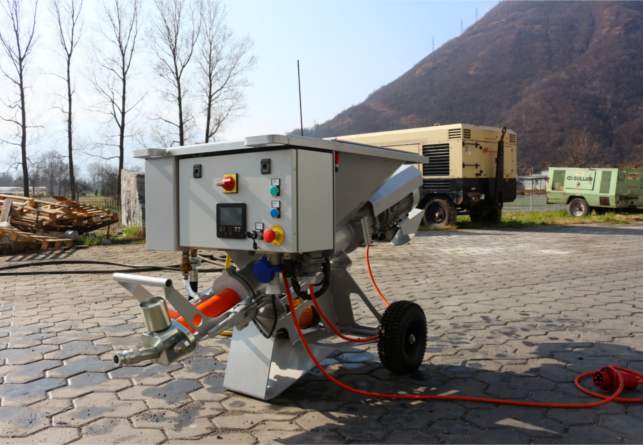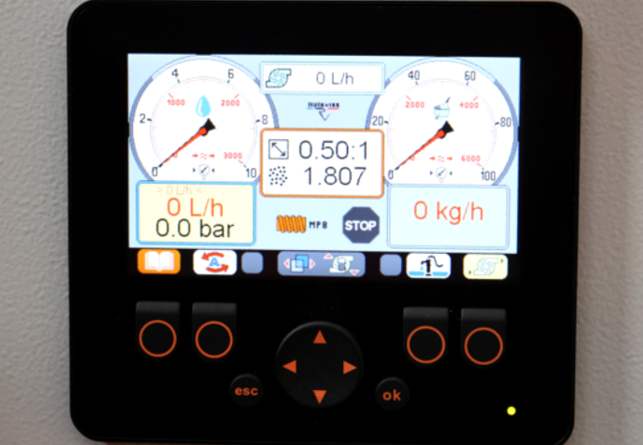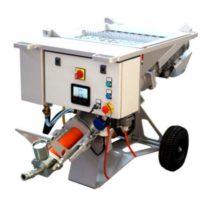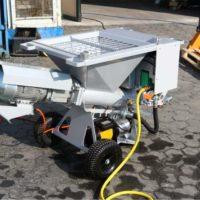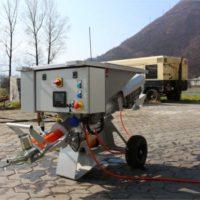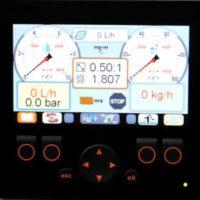 A  REVOLUTIONARY MIXING AND GROUTING PUMP
DESCRIPTION:
The Marmotta VARIOTRONIC can fulfill constantly growing demand to obtain a high quality cement mixture. This innovative pump allows to set and maintain the water-cement ratio during injection works and to vary the motor speed at the same time. (from 240 rpm to 400 rpm).
All necessary settings are introduced directly from an LCD DISPLAY on the control box and it is possible to register and download all the data on the USB FLASH DRIVE.
FUNCTIONING:
The dry material is introduced into the hopper and transferred with a worm screw into the mixing chamber, where the water quantity is set AUTOMATICALLY. Ready mixture is pumped with the 80 bar maximum pressure and 100 m maximum distance.
The pump is ideal for SELF-DRILLING ANCHORS application, TUNNELING and MICROPILES thanks to grouting variable speed.
MP2
240 rpm – Flow rate 240 l/h – Pmax 60 Bar
400 rpm – Flow rate 400 l/h – Pmax 60 Bar
MP3
240 rpm – Flow rate 750 l/h – Pmax 70 Bar
400 rpm – Flow rate 1250 l/h – Pmax 70 Bar
MP8
240 rpm – Flow rate 1380 l/h – Pmax 60 Bar
400 rpm – Flow rate 2350 l/h – Pmax 60 Bar
MP13
240 rpm – Flow rate 2700 l/h – Pmax 60 Bar
400 rpm – Flow rate 4500 l/h – Pmax 60 Bar
ON BOARD COMPUTER with LCD display allows to set/vary the water cement ratio (0,3 -0,7) and flow rate.
DISPLAY shows: flow rate, pressure, dry material quantity, pumped volume for a single/entire turn and possible stops causes.
DOWNLOAD AND REGISTRATION on a flash drive of all parameters displayed.
Acqua/cement ratio MAINTENANCE even if there is a reduction of water flow. The machine stops automatically when it is impossible to maintain the set ratio.
PARAMETERS security block through PIN code.
GROUTING PRESSURE LIMITER that stops the machine or reduces automatically its speed.
RADIO REMOTE CONTROL with flow rate regulator.