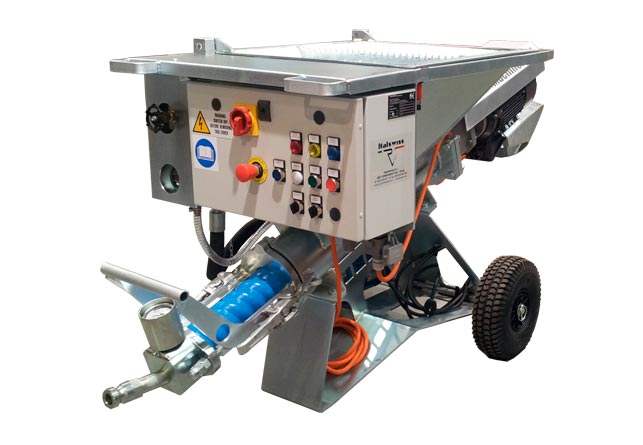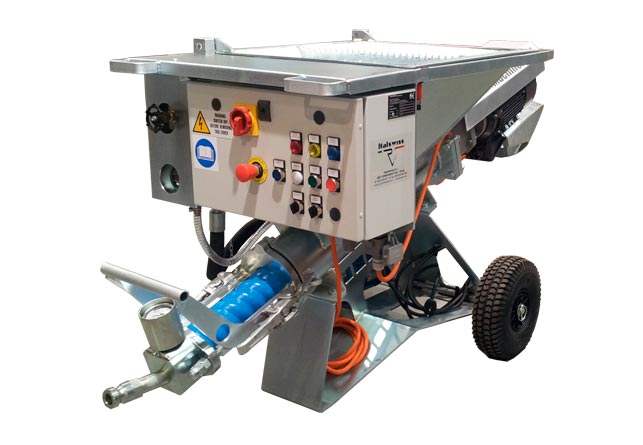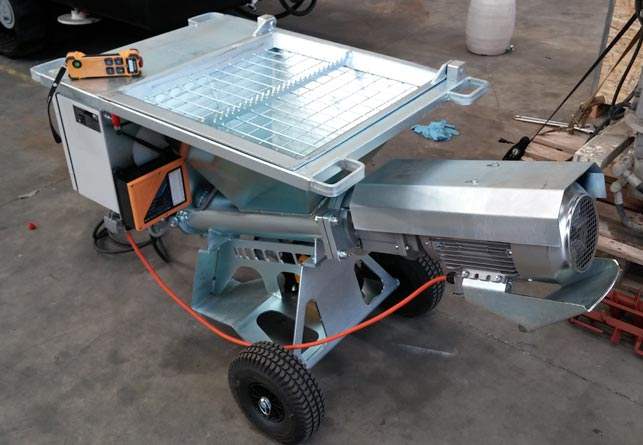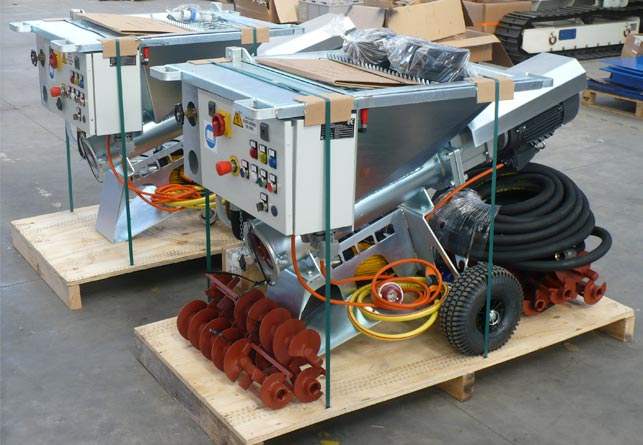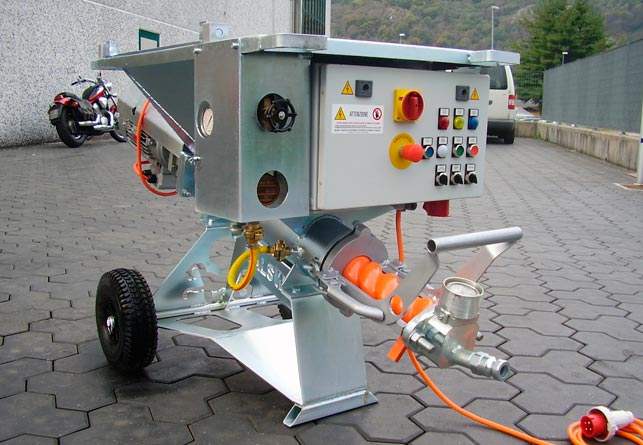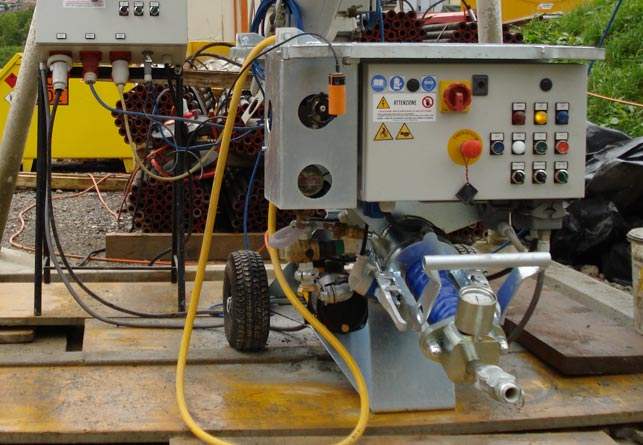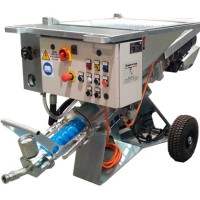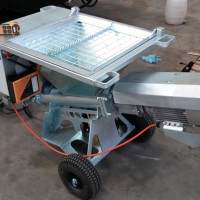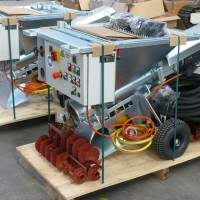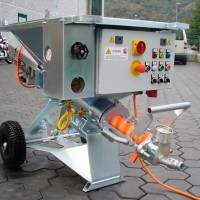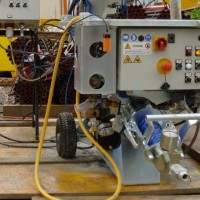 Marmotta grout pump is an effect of long-standing experience in grouting and drilling.
It allows to mix and pump cement mortars with a maximum grain size of 3 mm, continuously and without problems. It is driven by a 4kW electric motor and is equipped with an electronic inverter for a gradual start and energy saving.
With the TRONIC version the user can choose by two speed of the motor (240 or 400 rpm).
Dry material is introduced into the pump, then it passes through a worm conveyor to a mixing chamber, where it is mixed with water. Ready mixture flows to stator and rotor and it is pumped with 80 bar maximum pressure and 100 m maximum distance. The flow rate depends on the installed pump body from MP2 -240 l/h to MP13 -4500 l/h.
MP2
240 rpm – Flow rate 240 l/h – Pmax 60 Bar
400 rpm – Flow rate 400 l/h – Pmax 60 Bar
MP3
240 rpm – Flow rate 750 l/h – Pmax 70 Bar
400 rpm – Flow rate 1250 l/h – Pmax 70 Bar
MP8
240 rpm – Flow rate 1380 l/h – Pmax 60 Bar
400 rpm – Flow rate 2350 l/h – Pmax 60 Bar
MP13
240 rpm – Flow rate 2700 l/h – Pmax 60 Bar
400 rpm – Flow rate 4500 l/h – Pmax 60 Bar