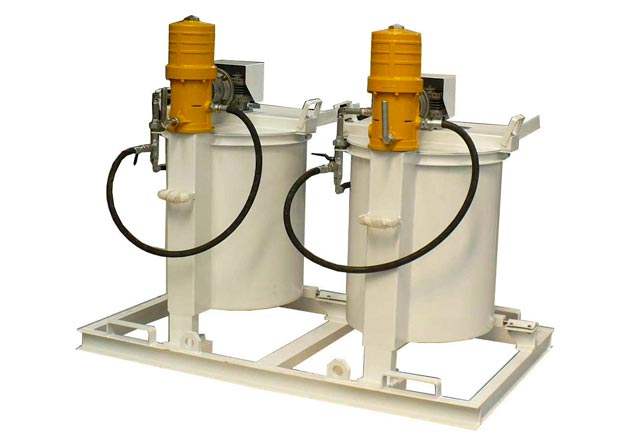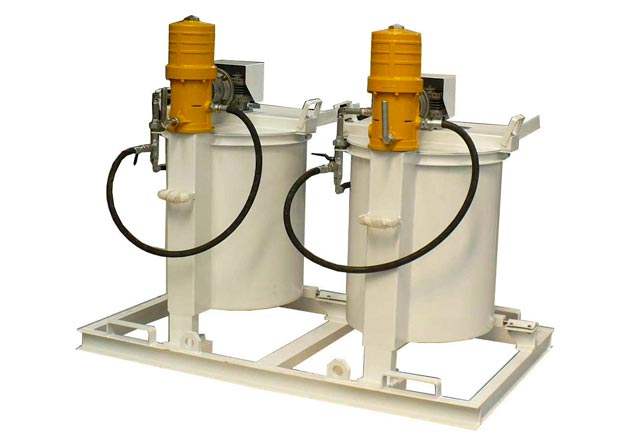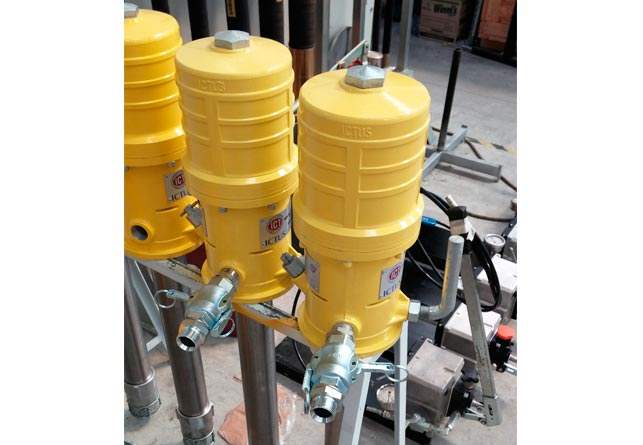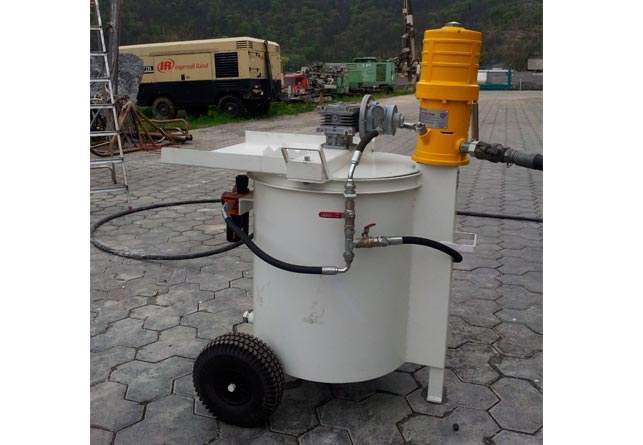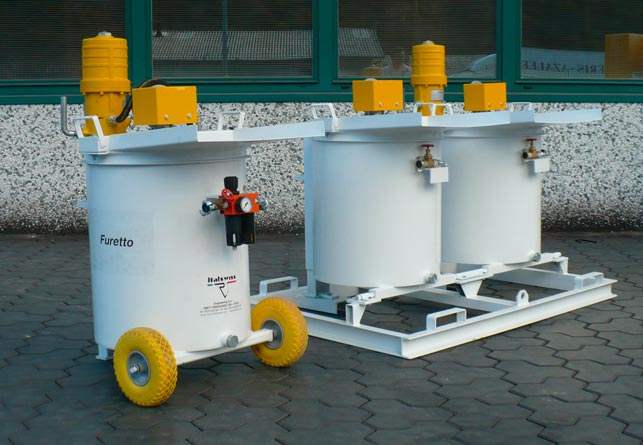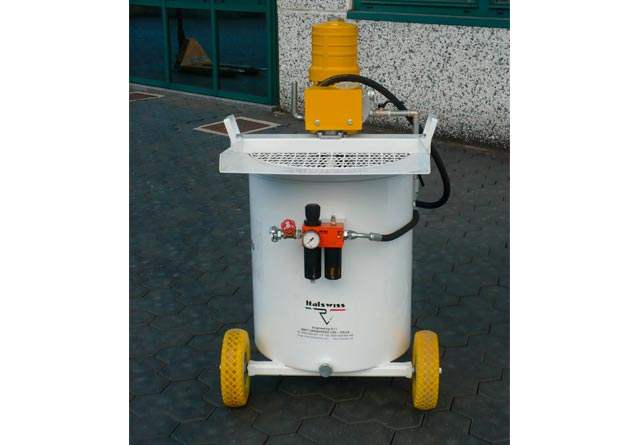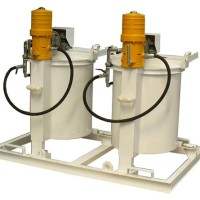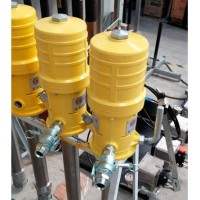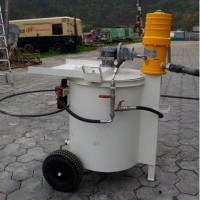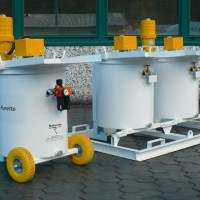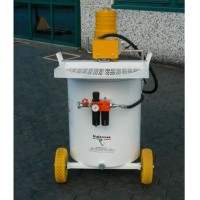 Pneumatic Furetto grouting unit is easy to use and handle. It has several advantages:
Robust but light design
Easily removed grout pump, separate from the agitator
Easy and fast maintenance
Quick cleaning
The grout pump remains clean, as it is not in a full contact with cement mix. It increases the pump durability and reduces wear parts cost. Furetto is recommended for soil nailing and cavity filling.
Furetto duo is composed of two agitators and a pump/two pumps. It means that an operator can grout and mix at the same time.