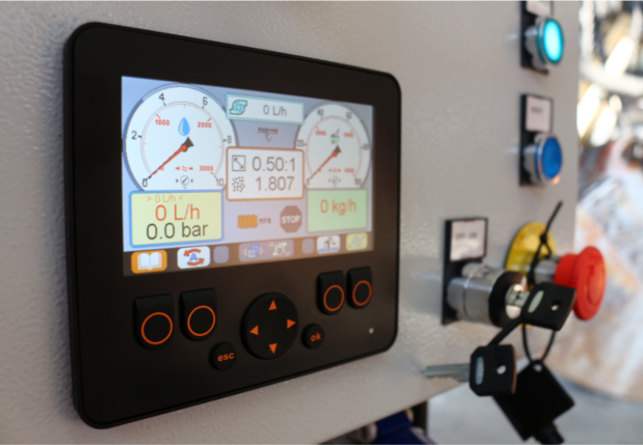 A  REVOLUTIONARY MIXING AND GROUTING PUMP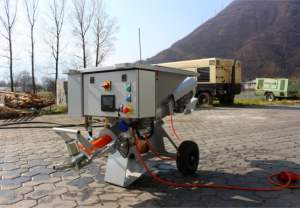 DESCRIPTION:
The Marmotta VARIOTRONIC can fulfill constantly growing demand to obtain a high quality cement mixture. This innovative pump allows to set and maintain the water-cement ratio during injection works and to vary the motor speed at the same time. (from 240 rpm to 400 rpm).
All necessary settings are introduced directly from an LCD DISPLAY on the control box and it is possible to register and download all the data on the USB FLASH DRIVE.
FUNCTIONING:
The dry material is introduced into the hopper and transferred with a worm screw into the mixing chamber, where the water quantity is set AUTOMATICALLY. Ready mixture is pumped with the 80 bar maximum pressure and 100 m maximum distance.
The pump is ideal for SELF-DRILLING ANCHORS application, TUNNELING and MICROPILES thanks to grouting variable speed.