THE HYDRAULIC VERSION OF VARANO GROUTING UNIT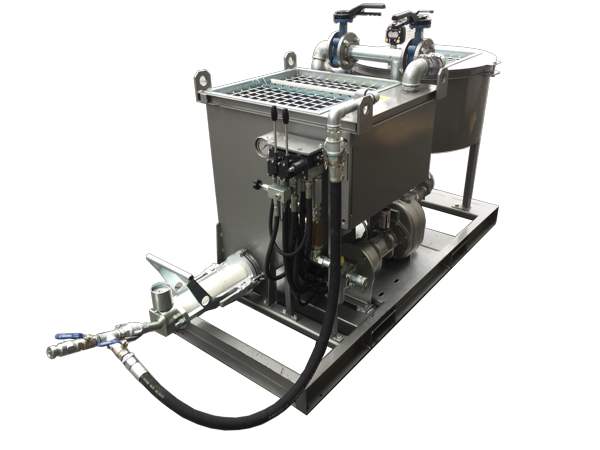 Varano combines the advantages of a progressive cavity pump with those of a high shear mixer. It allows to use the products such as bentonite and additives.
The hydraulic version allows the user to regulate the speeds of the motors trought the hydraulic control block and to regulate the oil maximum pressure for controlled injections.
Flow rates (from 5 to 4500 l/h) and presure (from 5 to 80 bar) depends on the stator and rotor mounted.
High shear mixer capacity: 100 l
Agitation tank capacity: 200 l
requested oil supply: 68 l/min